澳洲5开奖号码查询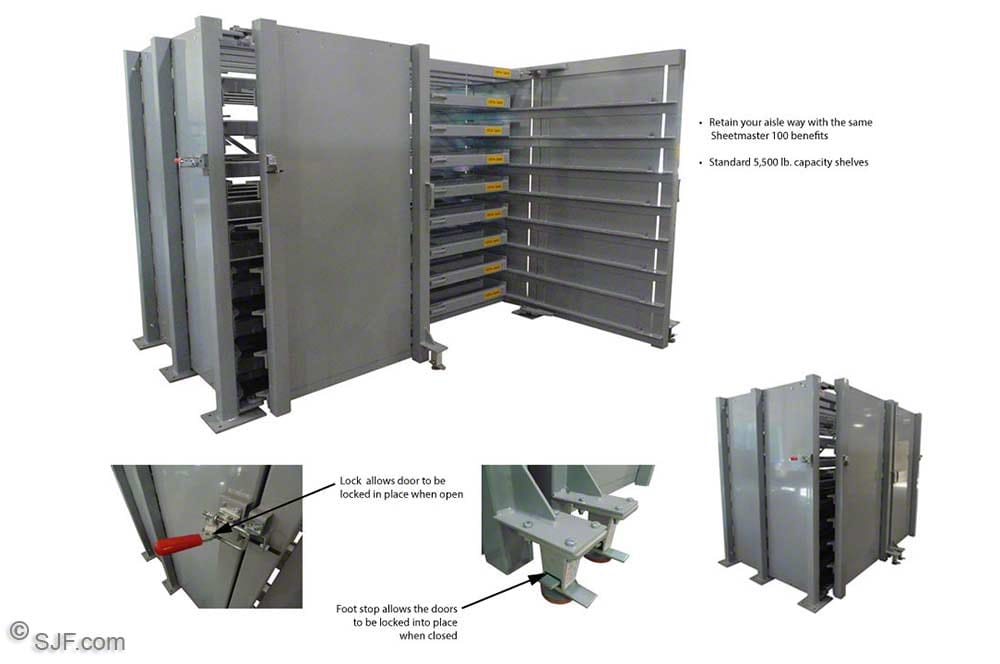 澳洲5数据
The Sheetmaster 100 is perfect for fixture and sheet metal storage. Ideal for use with vacuum lifts, hoists, sheet lifts, magnets and forklifts.
Heavy Duty Shelves
Shelves are of all-welded construction
Steel decking is optional
Shelves extend a full 100% with a 5,500 lb. load capacity, on 4 roller bearings
Reduce:
Machine down time by placing a sheetmaster next to a sheer, laser, turret punch or other fabrication machinery
Man hours by eliminating a forklift driver when material change over is necessary
Aisle way space by being able to load and unload a sheetmaster with an overhead crane
Manufacturing floor space by utilizing vertical space and still gain access to multiple types of sheet material
Potential injuries caused by man handling heavy sheet products
Click here to quick order from our eStore or contact your SJF Sales Professional for immediate purchase.
Information
Price (each)
As low as
84"H x 96"W x 48"D with 4 roll out shelves

$18,938.46

84"H x 120"W x 60"D with 6 roll out shelves

$29,993.85

84"H x 96"H x 48"D with 8 roll out shelves

$27,053.85
Please call (320) 485-4974 (direct sales line), (800) 598-5532 (toll-free) or Email Us for pricing, availability and lead times. If you don't see what you're looking for, our sales specialists can often find it.
Pricing & availability subject to change without notice.